So, you're wondering, "where's the wisdom in an 'apron', and in August?" I invite you to grab your favorite drink; coffee, tea or something cool and just read my blog.
When did you first see an apron? Who was wearing it and why? Did it impress you or did you just take it for granted, and that only "grandmas" wore and wear aprons? You're in for a big surprise!! As I write my real "Apron stories," please know that I will interject the humor I found hidden within the tale. Better known as the "piece de resistance!" This gives the story staying power.
You've heard about being 'tied to one's apron strings?" The best movie, I've seen concerning this is "Now, Voyager" with Bette Davis. The mother's 'apron strings' were held so tight that her daughter became gravely ill! Well, this blog reflects on the happiness of the apron string. While we reflect and reminisce about grandma, mom or history's apron strings, we still learn and definitely appreciate having been part of the apron string.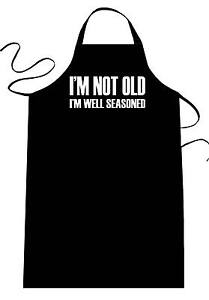 Why August? Garden's are flourishing in August and many people still do some canning! I can well recall my youthful Augusts, in Ohio in my grandparent's kitchen! The tomatoes and other veggies, as well as the apples and peaches, were destined for another chapter in their existence. Jarred for winter's meals and desserts! In my mother's kitchen, canning played a role but since we had minimal space, no basement, canning was reduced to tomatoes, peppers, and pickled eggplant. Still wonderful.
My Nonna wore printed aprons every day. Whether she was in the kitchen or out in the garden. On many occasions, she'd use her apron as a carry-all. Tomatoes, peppers or whatever was ripe enough to pick. There were times she'd hide a wrapped piece of candy in her apron, for her grandkids when they visited. Whatever the season, she was prepared with her aprons. The 'apron' was the shield, the armor, the cover-up that saved the house dress. And, let's not forget that many, many men used this as a shield of protection, as well. The butcher, the baker, the candlestick and so many more types of occupations. Still, a cover-up!
My mother's aprons were a bit more classy than her mom's! Never did she approach her stove or meal preparation without an apron or hairnet! As a young woman, she worked in bakeries and restaurants. Needless to say, she was a tremendous cook and baker. People from the neighborhood loved her bread, pies, and cakes. One thing about our neighbors on the block, in Harrison NY, they always shared their food and baking goods!
Let's talk about the men! Yes, they wore aprons, as well! My father-in-law was a baker and owned a bakery. He wore very large white masculine aprons. His son, my husband, Larry, was too small to make or bake the bread but he had to get up at 5:a.m. to help deliver the day's daily bread. He was so tired he would fall asleep in the delivery basket, covered with an apron! Once found out, he was tagged with the nickname "Loafie!!"
I'd like to share a favorite apron story that had some burning consequences! Our friends, Irene & Pete invited us to their home, one weekend evening, to do some "canning!" Now, that was a novel idea! We friends, Janet, Bob, Kathy, and Paul, were excited to do this. When we arrived, Pete gave us instructions on how the human chain would work.
Starting with hand washing, putting latex gloves and aprons on, we proceeded! We were jarring hot peppers! After a couple of hours, our hostess, invited we ladies to go to the upper kitchen with her and prepare a midnight snack. Actually, a feast! As we sat ourselves down, I noticed Larry was missing! I asked the guys, where's Larry? "Oh, he stopped off at the little boy's room!" A moment later, he raced up the stairs, grabbed the back of my chair and shouted! "Let's go!" I was shocked but, of course, I left with him. In the car, I asked, what happened? He could hardly speak but drove like a madman! Thank God, it was past midnight and the town was quiet! We went through two red lights! He was burning! You see, he donned the apron but he didn't wear the latex gloves and before he came upstairs, he went to the bathroom; washed his hands but the damage had been done! He was on fire!!! I did the only thing I knew to help! Laid him out on the rug and applied ice-cold compresses but to no avail. He was in tears!
Meanwhile, 'the gang' was phoning me. What happened…how is he? Since the cold towels didn't work, the gang suggested a glass of milk! Now, picture me on the other end of the phone wondering, how will this help? What do you want me to do with this milk?" Are you kidding me? Like dunking a donut, you mean? Well, I don't know who collapsed with laughter, to the floor first, me or my friends! All at Larry's expense!
If you are going to can hot peppers, please, wear gloves! Better still, buy them already jarred! Not worth the pain. And, not one picture was snapped. No cell phones then! And my last time canning anything! I'd like to add to this memory; these four men left us too soon! I'd bet they're not canning 'hot' peppers in heaven but playing golf!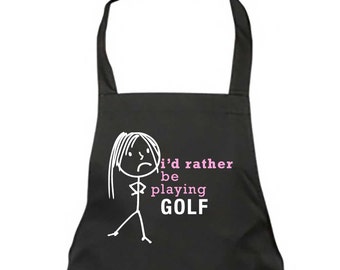 When you 'tie one on' whether it be retro, vintage, modern or with a blazing message, do enjoy being a part of the cover-up. Happy August. Don your aprons and may their strings be tied to magical memories!
---
Nancy Fraioli is a retired Benefits Asst. from Town/Village of Harrison, NY. She's alive and well, residing in Sarasota with her daughter and family and enjoying the Floridian lifestyle daily.
Her passions are writing, reading books of philosophy, children's stories and poetry. Her deep love is living, learning and sharing how faith, meditation, and music guide her daily life. And she loves to lunch with the ladies!