I woke up on Sunday to rain beating down on my window sill. I shouldn't really say woke up because I was more anxious than a kid on Christmas, and my nerves didn't allow me to sleep much on Saturday night. You see, it was race day!
I was preparing to run a 10-mile road race, the Broad Street Run. I had been training, and mentoring new runners, since February to run the race. Yet, for some reason I was more nervous than usual. Maybe it's because, despite having been running for a decade now, I still feel like I am an imposter.
A Totally Sane and Logical Reason To Start
Let's go back to how I stumbled (literally) into running. In 2008, I had broken my foot. I had broken my fifth metatarsal and sprained my ankle really bad while just walking down the street. It took almost a year between a walking cast and physical therapy before I was healed. It has still never been the same as it was pre-break. But I was functional again. You don't know what you take for granted when you live on a third floor walk up without laundry in the building and can't walk.
Doing what all normal, rational, and sane people do, I signed up for a ten-week training program to prepare to run a 10-mile race. It seemed like a completely logical thing to do to prove that I was healed, especially since I had never run before without being chased. So, against completely normal and logical.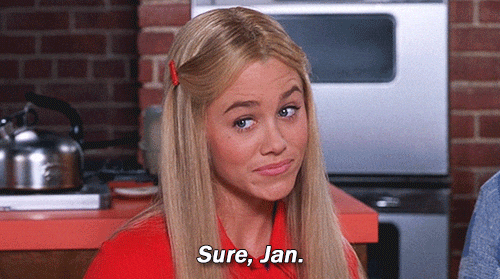 I started out in the run/walk group, doing intervals. I survived not only the training but also the race! The race was also abnormally hot that year. It was in the 90s and for the health of all the runners, the city of Philadelphia had to open all of the fire hydrants along the race course.
I liked the group, everyone was very welcoming, so, I figured I would stick with it. Next up would be training for a half marathon.
After a year or two, I was invited to be a mentor to the run/walk beginners' group. I would now be responsible for making others like me prepare to run the longest distance that most of them had ever run in their lives and also survive. As I told one of my runners this season, I've yet to kill one of my trainees and this season doesn't look good to change that record. (She hasn't died, or at least if she did it wasn't running related. I should probably check on her….)
And Yet…
This probably all sounds great, right? So, why do I feel like an imposter?
I suffer from an imposter complex, because I look at many of my other running friends and well, I pale in comparison. My speed hasn't really changed in a decade. I don't know if I actually like running because everyone talks about the runner's high or how good they feel afterwards, but quite frankly, I am exhausted and there's usually some part of my body that is crying out for help or death – whichever will come sooner. Maybe it's because of the pain that I associate with running that I don't normally just go out for a run, unless training with the group.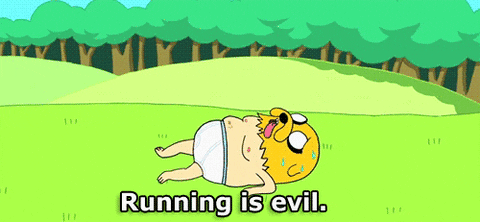 It probably doesn't help that I don't appear like I am a runner. People think runners are tall and skinny. I look as if a runner ate another runner and maybe shrunk a few inches. I look more like John Goodman than Usain Bolt. On more than one occasion people have actually laughed and not believed me when I tell them I am a runner. I was on a date once where I was called a liar until I showed a picture of myself during a race.
It's a good thing that I mostly only do races with a medal at the end. That way I have physical proof for all the races that I have run. To date, that would include ten, 10-mile races, a handful of half marathons, countless 5ks, three 10Ks, five 8ks, and one very painful full marathon. In case you aren't sure, a marathon is 26 miles. My knees gave out at mile 20 and I had to walk the last 6 miles. I refer to it as the worst walk of shame ever because it was ten a.m. on a Sunday morning along a road that connected Philadelphia to one of its suburbs.
My parents came to my first race, but because their dog had to go to the bathroom, they missed me crossing the finish line. For the full marathon, two of my friends came out to cheer for me. It is a really good feeling having people there, specifically to see you succeed, but because of my speed and feeling like it's probably more of a hassle for them to get there than its worth, I don't really make a big deal about most of my races.
But Am I A Runner?
Because of all this, I never refer to myself as a runner. That feels like a foreign term to me. Runners are people who run faster than me, more consistently, without needing to take walk breaks all the time and derive pleasure from what they are doing.
Now, it should be noted, I don't judge others by these criteria – just myself. In fact, when my runners say things like this, I will scold them for not giving themselves enough credit. This is one of those incidents where it's a do as I say, not as I do moments. It makes me hypocritical to be hard on myself but I cheer on others for it. Look, I know this, but what is logical and emotional are two different things. If people weren't emotional, Glenn Close would have never boiled a bunny.
Sunday's race was miserable. At times it poured. I had to wear a poncho, kindly supplied by a friend because I have been a space case for the last few weeks and the trash bag I wore barely went down past my titties. A blister so big it can be claimed as a dependent on my taxes next year developed on my right foot. And on top of all this, it was my slowest time yet for this race. I was hopeful based on races I had run leading up to this that I might be able to cut some time from last year's results.
Yet, if I was willing to endure all of this just for the privilege of running 10 miles down Broad Street, and already have three more races planned in the near future, I have to ask… does that mean I really am a runner?
---
Padraic Maroney hails from upstate New York, suffering from middle child syndrome. His writing career began after moving to the Philadelphia suburbs while in high school. He wrote for The Bucks County Courier Times' Reality section, written by local teenagers, and has the distinction of writing a weekly gossip column for a college newspaper at a school he didn't even attend! His love of pop culture led him to intern at Teen People, where he met Janis Gaudelli, and realized he could turn being a millennial into a career. Since then he's alternated between writing and marketing, but always focused on Millennials and everything they bring to the table. Padraic is a lover of shenanigans, 80s music, and the movie "Scream."
You can follow his additional adventures on Instagram: @padraicjacob